Mediacom today unveils new Android tablet with 9.7 inch screen, Ice Cream Sandwich respectively 930i models and 932i that differ in internal memory and color.
The tablet will keep on "precious" low cost line with prices of 209 and 219 €. Following the press release.
Mediacom presents Smart Pad 930i and 932i
Touchscreen Internet Tablet with 9.7 "-Ice Cream Sandwich Powered by Android ™
Milan, July 9, 2012 Mediacom presents a new family of SmartPad tablet with 9.7 ", 930, available from the second half of July.
They are part of the family models 930i–932i, both Ice Cream Sandwich Powered by Android ™ 4.0, differ in memory, 16 GB and 8 respectively and for color, black or blue.
Smartpad 930i
Touchscreen capacitive Multitouch 9.7 sec IPS Using intuitive controls thanks to Android ™ 4.0 OS
Surfing the Web visit your favorite websites
Check your email keep in touch with friends and family
Watch videos on YouTube ™, the most common and popular video-sharing to the world
Read your favorite books download thousands of books with included software **
Discover thousands of apps for Android ™ download application from SlideMe–the marketplace dedicated to tablets
Access to your media library on the web Media Center for your music, videos and pictures
HDMI ™ ideal for Full HD TV via HDMI to TV for use on large screens
MicroSD memory card reader increase your storage capacity (up to 32 GB supported)
Wireless high speed Internet connection Wi-Fi networking
Bluetooth connection Connects all devices equipped with Bluetooth for file transfer
Automatic detection of the orientation the image rotates automatically
built-in Cameras 2 Convenient front-facing camera for video chat + rear camera 2.0 Mpixel
** Optional HDMI Cable (code M-CHDMI18). FULL HD 1080 p playback on TV will only be possible if the movie playing was created in high resolution (1080 p). In any case the result of video playback can be influenced by the quality of the playback source or by speed and network conditions to which you are connected.
To read the books in ePub E-book reader application included.
1 user memory available is approximately 6.9 GB as 1.1 GB are used for internal management functions of the system.
MAIN FEATURES
Memory 8 GB Flash1
1024 x 768 (SVGA-standard)
System Processor: Cortex A8 (1.2 GHz)
RAM: 1 GB DDRIII
Mali GPU 400 graphic Processor Unit
Networking Wireless
Bluetooth Connection
Mini HDMI Video Output, type C
(1080 p and 720 p supported)
Additional Features 2 Room
Built-in microphone
Stereo speakers
PC Interface USB 2.0 Hi-speed, 2 1 Micro HDMI
Power Rechargeable Li-poly battery (7800 mAh)
Power Adapter (5V DC, 2A)
Includes Black Kwik app to automatically synchronize photos, music, videos and data with your PC
even without pressing a button!
Bluetooth
Stylish case optional £ 22.99
Price to the public £ 209.00
Smartpad 932i
Main features
Cortex A8 Processor (1.2 GHz)
RAM 1 GB DDRIII
Android OS 4.0 – Ice Cream Sandwich
16 GB Flash memory + microSD card slot (max 32 GB)
Screen 9.7 sec Multitouch Capacitive Touchscreen (1024 × 768 SVGA Standard)
Picture, Graphic Processor Unit Mali GPU 400
Audio output Audio Output: 3.5 mmheadphone;stereo speakers
Wireless + Bluetooth connectivity
Audio input
Integrated microphone
Input device
Digital video formats supported
Video Output: Mini HDMI type C, supports 1080 p and 720 p
Power adaptor DC 5V, 2A
Rechargeable Li-Poly
Supported text formats TXT/FB2/RTF/PDF/ePub (DRM)
System requirements for PC connection 2 Micro USB 2.0 Hi-
Speed, 1 HDMI
Digital camera
2 Room
Auto rotation sensor
Blue Color
Price to the public £ 219.00
Gallery
Mediacom presenta il tablet Ice Cream Sandwich, SmartPad …
Source: www.androidworld.it
Mediacom presenta SmartPad 715c con Ice Cream Sandwich …
Source: www.androidworld.it
Mediacom presenta Smart Pad 930i e 932i, tablet Ice Cream …
Source: www.androidworld.it
Mediacom Smartpad 715c: nuovo tablet con Android 4.0 Ice …
Source: www.androidiani.com
Mediacom presenta il tablet Smart Pad 711i con Ice Cream …
Source: www.androidworld.it
Mediacom rilascia Ice Cream Sandwich per Smart Pad 810c e …
Source: www.androidworld.it
Mediacom aggiorna i Tablet Smart Pad 810c e 810cex ad Ice …
Source: androidphoneita.altervista.org
Mediacom presenta il tablet Smart Pad 711i con Ice Cream …
Source: www.androidworld.it
Neues Android 4.0 Tablet von Mediacon
Source: androidmag.de
» Mediacom presenta SmartPad 715c con Ice Cream Sandwich …
Source: docplayer.it
Update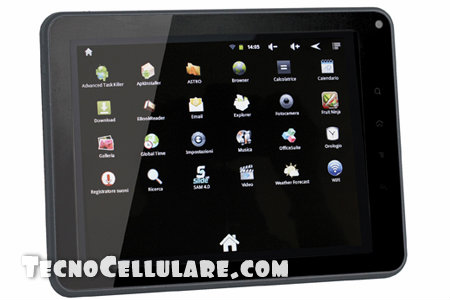 Source: www.tecnocellulare.com
Samsung Galaxy Tab 11.6 Set for Showdown with iPad 3 in …
Source: www.ibtimes.com
Tablet para crianças vem com Ice Cream Sandwich
Source: www.techbr.com.br
Mediacom presenta Smart Pad 820C 3G, tablet Android a 209 …
Source: www.androidworld.it
Tablet Mediacom SmartPad MP707 a 79,90€ da Euronics …
Source: www.techzilla.it
Wishtel launches Ice Cream Sandwich tablet Ira Thing 2 for …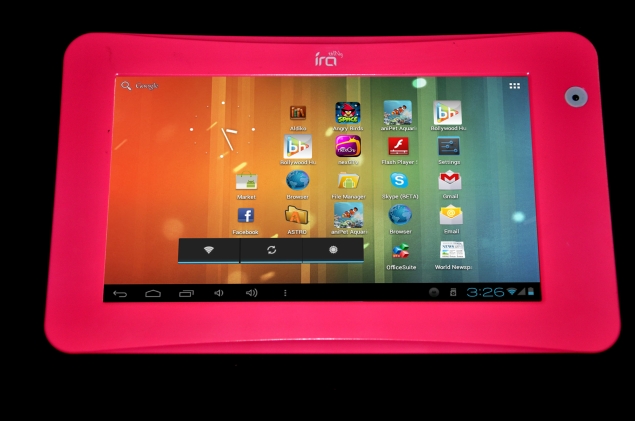 Source: gadgets.ndtv.com
Versus Touchtab 7″ Tablet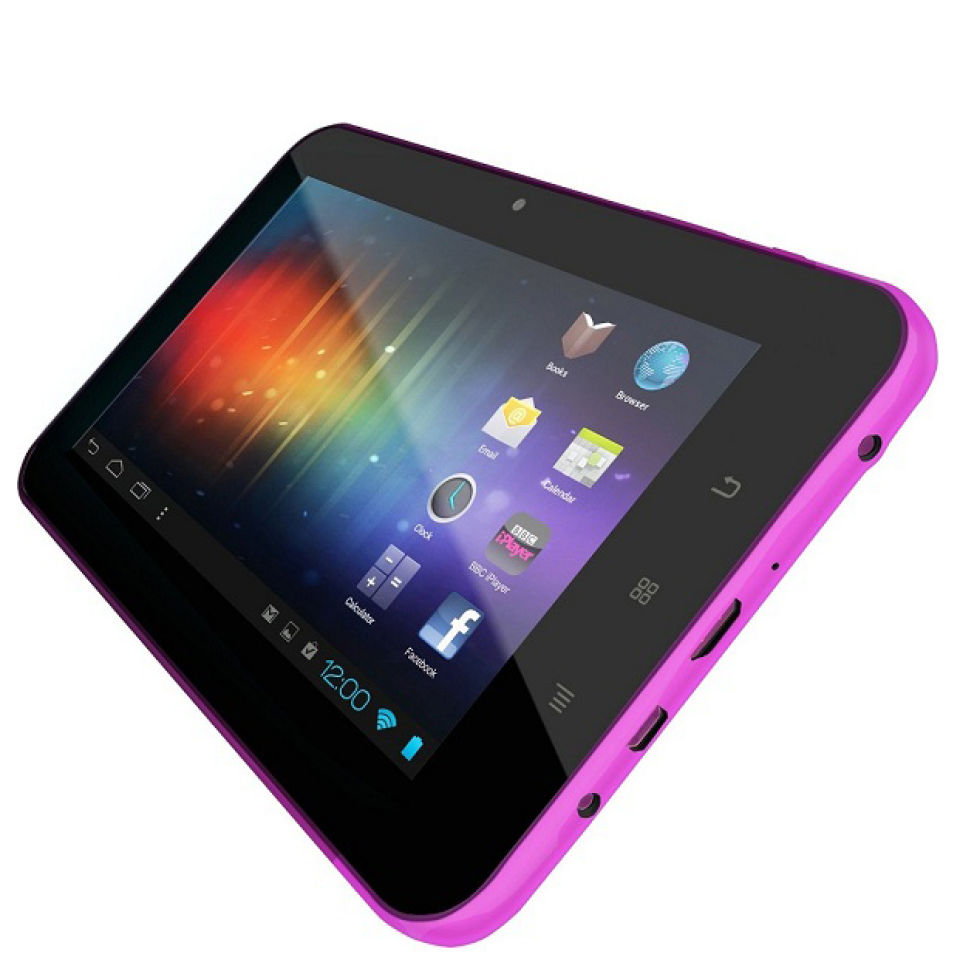 Source: www.zavvi.com
Tablet pc Android 4.0 Ice Cream Sandwich Mob-01772130432 …
Source: www.clickbd.com
Archos baut Child Pad-Tablet mit Ice Cream Sandwich …
Source: www.android-user.de
HKC LC07740BBL P771A Tablet 7 1GHz 1GB 8GB Android 4.0 Ice …
Source: gamemisfit.net